Conservator in Photography at Levanger Museum of Photography

Levanger Museum of Photography is seeking photograph conservator with good photographic experience who also will be in charge of digital photography and processes. You must be able to perform traditional darkroom work and be familiar with older photography techniques from daguerrotype to technology of today. Knowledge of early colour photography techniques is an advantage. You should have good knowledge of degredation processes in photographic material and exepertise in preventive conservation. A broad understanding of digitisation processes is required. Professionally trained photographers with relevant experience in analouge photography may also apply.

We seek a flexible candidate who will be in charge for colletion care and responsible for leading and carrying out the preservation of both analouge and the digital collectines, as well as planning and performing tasks regarding digitistion and digitally based production. Levanger Museum of Photography is facing an exciting phase of development, and you will participate in processes related to planning exhibition and project work , as well as in tasks in connection to museum audiences. In addition, you will be expected to contribute to the larger, integrated museum community: Stiklestad National Cultural Center.

Training will be provided, but relevant competance and experiance is desirable. International candidates are encouraged to apply. Salary by agreement.

I you have any questions, please contact the Head of Department at Levanger Museum of Photography Aud Åse Reitan +4740496623 aud.reitan@snk.no
Applications closes 15t January 2021. Commencement of employment by agreement.
You may forward application to aud.reitan@snk.no
In accordance with the Public Access to information Act §25, the list of applicants will be prepared and made public. If you wish to remain anonymous on the application list, you may send a written substantiated claim for confidentiality.
Levanger Museum of Photography is a part of the intergrated museum, Stiklestad National Cultural Centre (SNK). The museums collections of approximately 600 000 neagitves include one of Norways most important collectiones of early colour photography, from three-colour images, through various additive colour screen techniques, to modern colour film. At the heart of Levanger Museum of Photography is the unique collection by the chemist Harald Renbjør, an international pioneer in early colour photography. The museum has taken part in several international collaborative projects.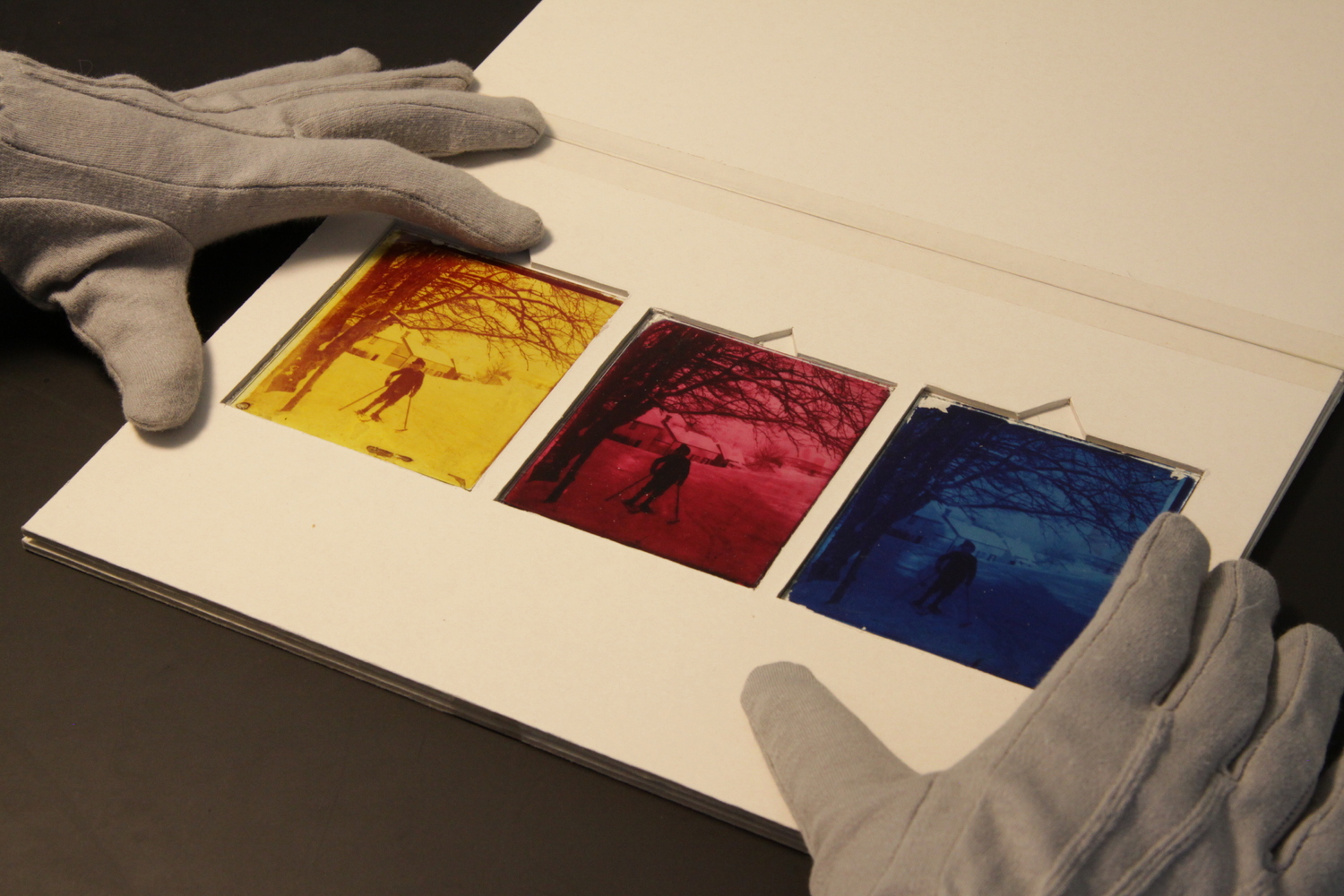 Photo: Nils Torske. Three-colour photography by Harald Renbjør, matrices.