Levanger Museum of Photography
Levanger Museum of Photography is a museum specialized in early colour photography. The museum is situated in Kirkegata 11, 7600 Levanger Norway direction.

Opening Hours:
Mon- Fri 12-17 Sunday 12-17
Saturday closed.
Parking: Due to roadwork the parkingpossibilitises can be limited at the parkingarerea by the church from time to time. If you cannot park there please park at the skatepark right across Kirkgt and the museum.
Here is an overview of the ticket prices
For groups: Open on demand, please preorder for appointment and prices.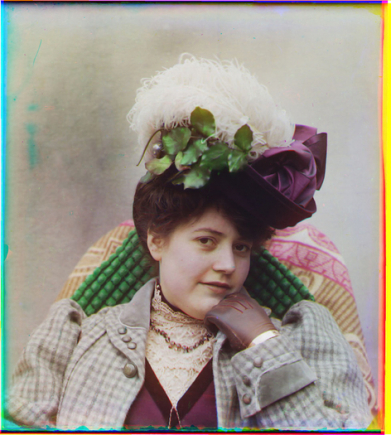 Photo: Harald Renbjoer. Three-colour photography
of Agnes Renbjoer 1907/08
Levanger Museum of Photography in the old city school in Kirkegata 11. Photo: Nils Torske.